Middlesex County Massachusetts' Most Trusted Masonry Contractor – We're Your Local Masonry Experts
Driveway Specialists company has the experience and dedication you're looking for when it comes to masonry work. You can count on our experienced masonry team to deliver nothing less than outstanding workmanship.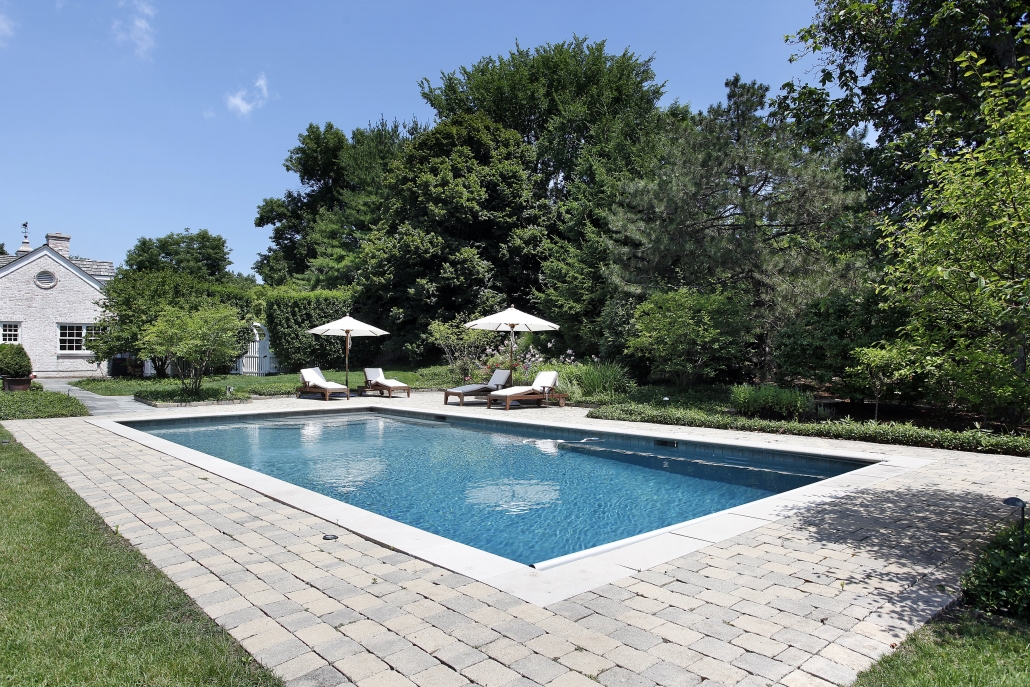 Finest Masonry Contractor Serving Middlesex County, Massachusetts
When it comes to searching for a highly experienced and certified masonry contractor, there is no better option than Driveway Specialists. In Middlesex County Massachusetts, Driveway Specialists Inc. has been providing industry-leading masonry services for many years.
Our masonry services are available for residential and commercial establishments, and we are happy to accommodate your needs. We are happy to show you examples of our previous masonry work that we have completed. We look forward to taking your call today.
We are a fully licensed and insured family-run & operated paving contractor since 1988. Not only do we take the utmost pride in the superior quality of our services and workmanship, but also we're proud of our excellent customer relationships.
Masonry Experts That Deliver Eye-Catching Results
Our masonry contractor experts are experienced in working on both small and big scale projects. We understand how to collaborate with tradespeople, architects, and other teams in order to get the results our clients want. Our professionals thoroughly examine the blueprints or design needs to verify that we address all of your concerns.
Our local masonry contractors are knowledgeable, talented, and driven to deliver the quality and outcome that our residential customers have come to expect from the Driveway Specialists. We have been providing service to the public for more than 30 years and are still going strong today.
Call (844) 244-4249 today to schedule your free, no-obligation consultation.
Residential Masonry Services
Driveway Specialists offers excellent masonry services for residential clients in Middlesex County Massachusetts. Whether your masonry project is indoor or outdoor, architectural or artistic, our vast experience in masonry allows us to deliver premium-quality workmanship at competitive pricing.
In addition to working from your design ideas or blueprints, Driveway Specialists can assist you in determining the best course of action based on our team's recommendations. Educating and communicating with our customers is an important part of our business strategy. By using a highly-skilled workforce, hands-on site supervision, rigorous attention to detail, and diligent inspections and follow-up, we ensure that our masonry work is of the highest possible quality
From our first meeting to the last touches, we're committed to bringing your idea to life while also meeting your timeline, budget, and any other requirements. We want to be your go-to masonry company for all your home masonry needs. We'll do everything we can to make you happy and satisfied.
Our residential masonry services include:
Structural walls and foundations
New construction
Remodeling or restoration
Retaining walls and privacy walls
Paver walkways, paver driveways, paver stoops, paver steps, and paver patios
Brick Veneer, brick wall, brick chimneys, brick fireplace or blocks of bricks
Structural wall
BBQ and outdoor fireplaces
Stone, brick, block and concrete
Design services
We are constantly looking for new methods to save money and operate more efficiently while still delivering the highest possible quality product. We pay attention to the opinions of our clients and encourage them to share their thoughts. Over the past decade the masonry industry has reinvented itself. It is still the same long lasting trade it ever was, but the technology and skills have evolved to keep up with the times. We're happy to keep evolving with the industry so we can deliver great residential masonry results for our clients.
Commercial Masonry Services
Driveway Specialists provides structural and ornamental masonry services for a variety of commercial construction projects, including sports arenas, hospitals, and office buildings. We deal with a variety of masonry styles and in various building phases. For everything from foundations and stone veneers to brickwork and fireplaces, we provide high-quality artistry and dependability at a fair price.
The Driveway Specialists team has more than 30 years of expertise in commercial masonry construction. We assure quality by carefully educating our employees, monitoring all projects with hands-on, daily site supervision, and paying close attention to the smallest of details. Teamwork and understanding with our clients are crucial in our field of work, and we maintain open lines of communication throughout the process. As a result, everything runs well, on schedule, and under budget.
Transparency, quality, and efficiency are the foundations on which Driveway Specialists build long-term relationships with our customers and clients. We want to be the masonry contractor of choice for your commercial projects. We promise to meet and even exceed your expectations.
Our commercial masonry services include:
All phases of stonework
All phases of brickwork (brick steps, brick pavers, brick fireplace, brick veneer)
Structural and decorative masonry
Retaining walls
Stone wall
Paving
Veneers and facades
Keystone walls
Fireplaces
Seating boulders
Design services
Because we care about our clients, we hire only the most qualified personnel who are able to deliver high-quality services while maintaining a safe and healthy working environment for our whole staff. As a result, our employees take great delight in providing high-quality workmanship and meeting deadlines.
No Masonry Project Is Too Big Or Complex For Us
Driveway Specialists employ industry experts in all aspects of the masonry field, including paver patios, paver driveways, paver walkways, paver stoops, paver steps, chimneys, Brick veneer or bricks walls, retaining walls, walkways, patios, landscape walls, BBQ & outdoor fireplaces, Interior design walls, etc.
Your living area should extend beyond the confines of your home. For more than three decades, Driveway Specialist has been developing functional and aesthetically pleasing outdoor living areas for clients. We have planned and constructed everything from a simple outdoor fireplace to a full outdoor kitchen and everything in between. When you work with Driveway Specialists, you can be confident in your ability to design the right outdoor area.
Walkway, Patio, And Driveways
Pavers and their appropriate installation play a critical part in the overall usefulness and aesthetics of your home or business. For this reason, we've tailored every aspect of our masonry service to meet each customer's specific requirements in an effort to bring each homeowner's vision to reality.
If you're thinking about a paver patio, driveway, or pathway, Driveway Specialists has the knowledge, skills, and exceptional reputation for constructing your front or back yard oasis on-time and on-budget, no matter how large or little the project is.
Using our complete paver services, we are able to efficiently maintain the beauty of current pavers while also creating fresh attractiveness with new ones. Driveway Specialists is known for delivering amazing outcomes consistently by utilizing efficient processes and high-quality materials.
What Should You Expect From Us?
When you contact us for masonry construction, masonry repair, or residential and commercial structures, our diligent team is always available to offer quality workmanship and customer service at competitive prices. Here, our primary focus is complete customer satisfaction, and that's why we use durable materials and offer affordable prices for residential and commercial property owners.
We are here to help whether you need driveway installation service, artistic style masonry, chimney repair service, concrete masonry blocks, brick restoration services, brick paver steps, architectural styles masonry, decorative brick walls, or natural stone for your commercial or residential project.
Our broad expertise in the masonry industry makes us the leading masonry contractor company in Middlesex County Massachusetts. We are your local masonry contractor with expertise and a full-service masonry company, so residential properties and commercial properties can contact us today for reliable and reasonably priced masonry services.